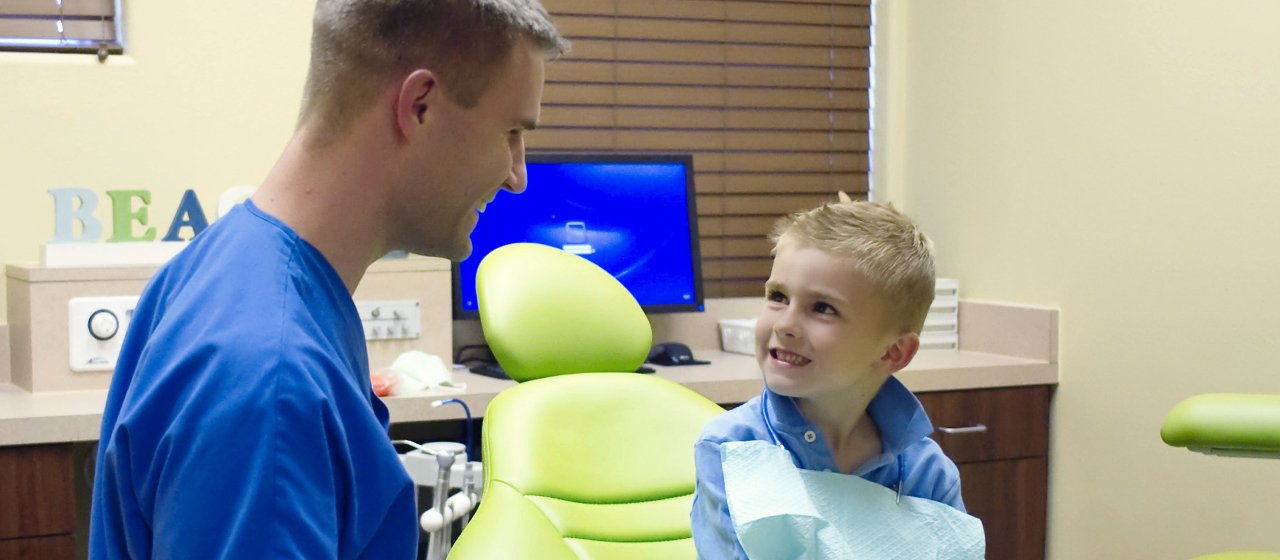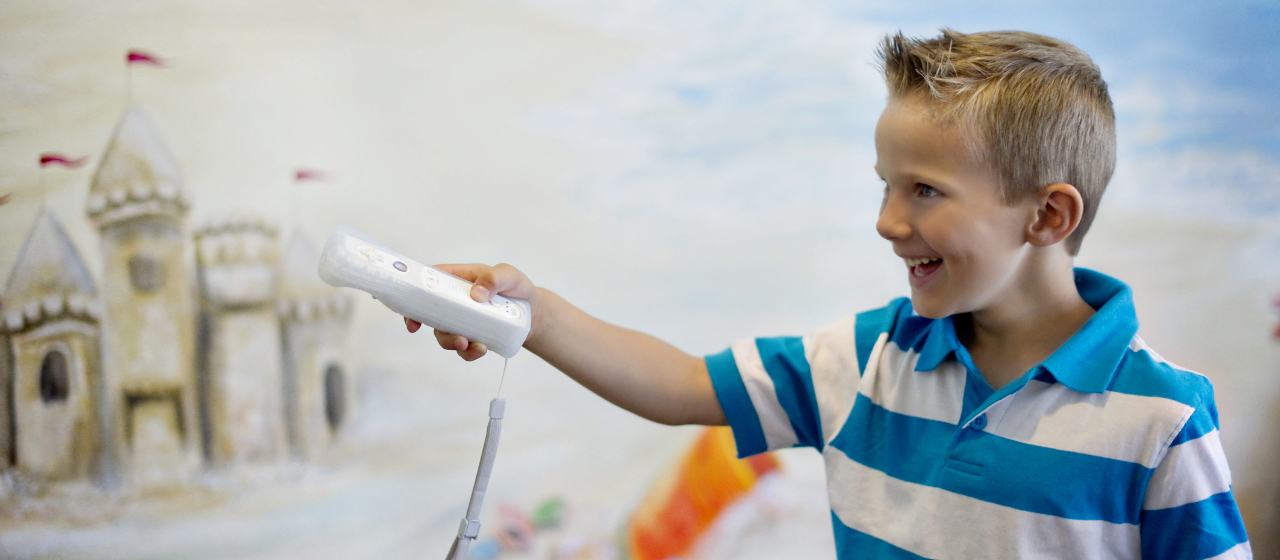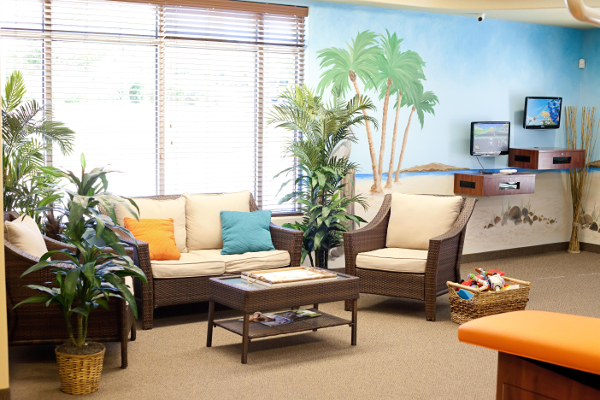 Thanks for Visiting

Your Board-Certified Pediatric Dentist in McKinney Texas
We look forward to meeting you and providing for all of your child's oral health needs! At our practice we offer a fun, warm, and welcoming environment. We will do everything we can to make sure your child is comfortable and happy in our office. Interacting with kids and helping them smile is what we do best!
By choosing a board-certified pediatric dentist, your child can enjoy care from a dentist who is passionate about children and specially trained in pediatric diagnosis and treatment. When your children come to McKinney Pediatric Dentistry, we'll help them develop great oral hygiene habits and grow into a beautiful, confident smile.
Explore our website to learn more about us and the quality care your children will receive!
Meet Dr. Jon Schaack
Dr. Schaack has an easy-going personality that helps him to connect easily with children and parents. He has four children of his own and loves spending time with them, playing ball, camping, and swimming.
Being a parent himself means that Dr. Schaack knows how deeply you care for your child and that he will do his utmost to make your child's visit to the dentist a positive experience. Dr. Schaack is approachable and warm and happy to answer any questions you may have.
Meet Dr. Michelle Freeze
Dr. Freezes is an award-winning, highly experienced, board-certified pediatric dental specialist who provides state-of-the-art dental treatment in a warm and nurturing environment. As a Diplomate of the American Board of Pediatric Dentistry, she has developed special techniques to provide a higher standard of care in providing cosmetic dentistry, laser dentistry, and the use of sedation dentistry when needed. She understands that every child requires an individualized approach and has unique needs, and she will provide care that is customized for each family.
Why You'll Love Us
You will LOVE McKinney Pediatric Dentistry because we take care of your kids like they're our own. We are committed to making your child's experience with us a positive and comfortable one. We're also open to your questions and comments, and we are always striving to improve!
Hear From
Our Patients
Usually the waiting room experience at any office is a nightmare with a toddler in tow, but my daughter loved the set up at McKinney Pediatric Dentistry! In fact, she (and I) were disappointed when they called us back so quick! Everyone was super friendly, nice and accommodating to my 16-month-old on her first visit. Glad we found a home for her dental needs for years to come!
---
We love this office! The staff is excellent and Dr Schaack is amazing. He is so great with my kids and very VERY kind. One of my daughters even calls him "Uncle Schaack" because she loves him so much. I recommend this office to any of my friends with kiddos! 💜💜💜💜
---
My children had their first dentist visit with Dr. Schaack and staff and it went wonderfully. Dr. Schaack was very professional taking his time to explain the visit results very thoroughly. The kids actually asked if they could come back next week. A good dental experience for my children.
---
Dr. Schaack is the best pediatric dentist of them all! Our nieces and nephews come here for their dental visits, and absolutely love this office. With the friendly staff, fun play areas/game centers, movies to watch during treatment, and amazing care they receive from Dr. S, it is no wonder that they cannot wait to go to the dentist!
---
This is absolutely the best place to take your children! The staff are amazing and put both my daughter and myself at ease. They have a wonderful office that is inviting for children and provides great distractions. Dr. Jon made my two year old feel special and comfortable. She was so excited to tell us all about her visit to the dentist. The entire staff is just incredible and we would never consider going anywhere else.
---
My daughter and I were greeted with a very warm welcome, as soon as we walked into the door! My daughter has Autism, and I thought that our visit would be a little difficult, but the staff were all fantastic with her, and Dr. Shaack really made her feel comfortable! She's excited to come back, and with such a great staff, fun office, and high quality of dentistry, I can't wait to bring her back!
---
Great experience! They really focus on 'easing' your child in to going to the dentist. It was the first ever visit for us and my daughter did great and wasn't scared or intimated. It's a very welcoming environment and Dr. Schaack is great about talking through treatment options. We found our pediatric dentist!
---
My daughter and I just had the most incredible experience at McKinney Pediatric Dentistry. Dr. Schaack and his staff are extremely personal and professional. If you want your child to be the focus and get the best care, this is the place for you!
---
My girls 4 yrs old and 2 yrs old had their first trip to the dentist. The staff were all very friendly and calming. There was no pressure to do x-rays or anything the kids didn't want to do. I was nervous for what their first trip would be like. Thankfully we made it through without any tears and the kids actually had a lot of fun!
---
The office staff is amazing! They took the time to set expectations, explain, and summarize. This was our twins' first appt; and they were so accommodating of 2 16-month olds running wild. Our big girl always loves it, even the cleaning part! Dr. Schaak is so gentle, calming, and concise. We are very grateful for such amazing care!
---
Dr. Schaavk is truly one of a kind for kids! His staff is exceptionally elite at making kids feel at ease, which makes their experience at dental visits so much easier on them (not to mention us parents!). After having broke off a permanent molar, my 9 yr old had to have it extracted. He actually shook Dr Schaack's hand and "thanked him for his services and fixing his tooth!'. Dr Schaack and his girls have found a patient for life. Y'all are truly a blessing to our family!
---
Dr. Schaak and his staff are wonderful! This was our son's first dentist appointment and he loved it. Alex, one of the dental assistants was great and she helped put my 2 year old at ease. The atmosphere of the office is fun and child-oriented and there are lots of toys, video games, movies, and coloring for children to do throughout their visit there. Dr. Schaak even sang "The Wheels on the Bus" while he was checking my son's teeth. Totally made me smile. We would highly recommend McKinney Pediatric Dentistry!!
---
What an excellent experience! Both of my boys (ages 15 months and 7 years) had smiles the whole time. The oldest loved the video games and the youngest loved all of the age-appropriate toys. Dr. Schaack & his staff are welcoming and super friendly. Best dental visit ever - I wanted to hop on the chair and let them clean & work on my teeth!! I will be referring all of my friends here.
---
Have taken all four of my children and so happy we found Dr. Schaack! He is great with my kids, one who tends to be very anxious about dentist visits. Have had a positive experience with each visit.
---
I can't say enough nice things about this place. I have been taking both of my kids here for several years and love them. Dr. Schaack and his staff are amazing with the kids and are always so patient and sweet. The front staff, especially Jill, always greet you with a smile and provide great customer service.
---
Dr.Schaack is wonderful and so is his staff! He is patient, caring and very kind. It is obvious he loves kids and his job. He will treat your child like his own. The office is very clean and appropriately decorated for children. You will love him and your kids will too!
---
This was our first pediatric dental visit in the McKinney area and my 6 year old daughter absolutely loved it, especially when she found out they were playing her favorite movie "FROZEN"!!! The staff was just so nice and friendly. Everything inside was just so clean. I would definitely recommend to all my friends. 🙂
---
Today was our first experience with a pediatric dentist and it was wonderful. Can't say enough good things about how they treated my 5 year old. He was only upset because we couldn't stay longer to play with the toys in
---
Dr. Schaack is the absolute BEST!!!! Our daughter was highly anxious about her teeth cleaning and he stepped right in and calmed her and his approach was amazing! She let him not only clean her teeth, but take X-rays! Cannot say enough good things about him and his office staff! Love this place 😊
---
Dr. Schaack did an amazing job with our son. He had 3 caps put on and 1 extraction. He was calm the entire time. The whole office made us feel at ease. Not only did he do an amazing job but he did a little more work than we were able to afford at the moment. We had a previous dentist do work and made my son scared and apprehensive but McKinney Pediatric Dentistry turned that around for us. I would highly recommend them to everyone.
---
Contact Us
Our office is located right in the heart of McKinney Texas at 5971 Virginia Pkwy, Ste 300, McKinney, TX 75071
972-984-7890