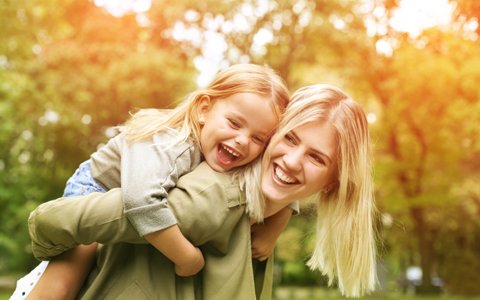 Dental anxiety is extremely common, and it isn't limited to adults. Many children are afraid of the dental chair as well.
McKinney Pediatric is great with kids and provides an amazing environment for every one of our small patients. Unfortunately, this isn't always enough. In these cases, sedation dentistry might just be the right choice.
Laughing Gas
One of the most common—and one of the safest—methods of sedation is laughing gas.
Laughing gas has been safely used in dental procedures since the 1800s, and it's great for a number of reasons. While using laughing gas, both the muscles and the mind are slightly more relaxed. It is also a natural anti-anxiety measure.
This can help ease mental stress over the appointment, tension in the jaw, and strong gag reflexes.
Laughing gas doesn't cause unconsciousness. Every patient who uses it will be completely awake the entire time and able to interact with their surroundings.
Laughing gas does not replace any normal anesthetics or procedures required for the treatment. It is simply an add-on that can make an otherwise tense dental session into a comfortable one.
One of our favorite reasons to use laughing gas is that it won't cause any long-lasting symptoms. Our bodies simply can't metabolize laughing gas as it can other materials. Almost as soon as the mask comes off, the effects will wear away, leaving the patient completely coherent.
Safety Procedures
Here at McKinney Pediatric Dentistry, our number one priority is the safety and health of your children.
To that end, we take a number of precautions during a dental procedure, whether or not sedation methods are involved.
For one thing, each child's vital statistics and reactions to medications are closely monitored. On top of that, we ask for a complete medical history on the child in order to prevent allergy or medication reactions.
We also encourage children to wear loose, comfortable clothes to their treatment appointment. This allows us to better attach any necessary monitors and helps alleviate stressful situations.
No matter why your child is here, we will always be vigilant with regard to your child's health.
Talk to McKinney Pediatric About Sedation Options
If your child has difficulty with dental offices, we are willing to work closely with you in order to find a method that works. Your child deserves great healthcare, and we would love to provide it. Call us to schedule an appointment or to ask questions about sedation options.