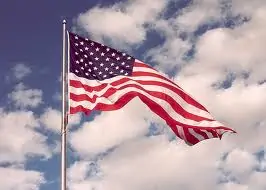 Come celebrate the 4th of July with us at McKinney"s Red, White and Boom 2012 Hometown Parade!!  It starts at 10:00 am on Wednesday, July 4th in Historic Downtown McKinney.  You can find the parade route by clicking here.
At the parade look for a slick white truck with the "McKinney Pediatric Dentistry" banner!  Dr. Schaack and the team will be there as well as Dr. Schaack"s kids.online casinos
The 4th of July has always been one of Dr. Schaack"s favorite holidays.   We live in the greatest nation on earth with opportunities and freedoms like no other.  We honor all those who have sacrificed and continue to sacrifice for our great nation to maintain these opportunities and freedoms for ourselves and for our children.  We all contribute to the greatness of our nation when we live by values of hard work, honesty, commitment to family and community, and service to others.
McKinney, Texas, being the beautiful community that it is with its strength of families, opportunities for business and education, is a fulfillment of the American dream!
Bring your kids to the McKinney"s Red, White, and Boom 2012 Parade and wave to McKinney Pediatric Dentistry!